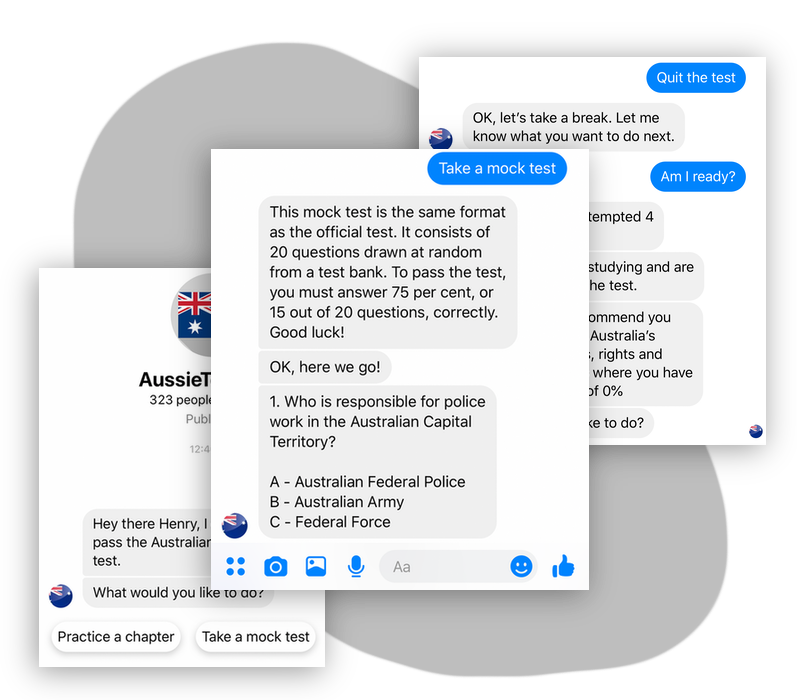 Pass the Australian citizenship test on your first attempt
AussieTest is a Facebook Messenger bot that will help you prepare for the Australian citizenship test. It's like having your own personal study expert, right on your smartphone.
Features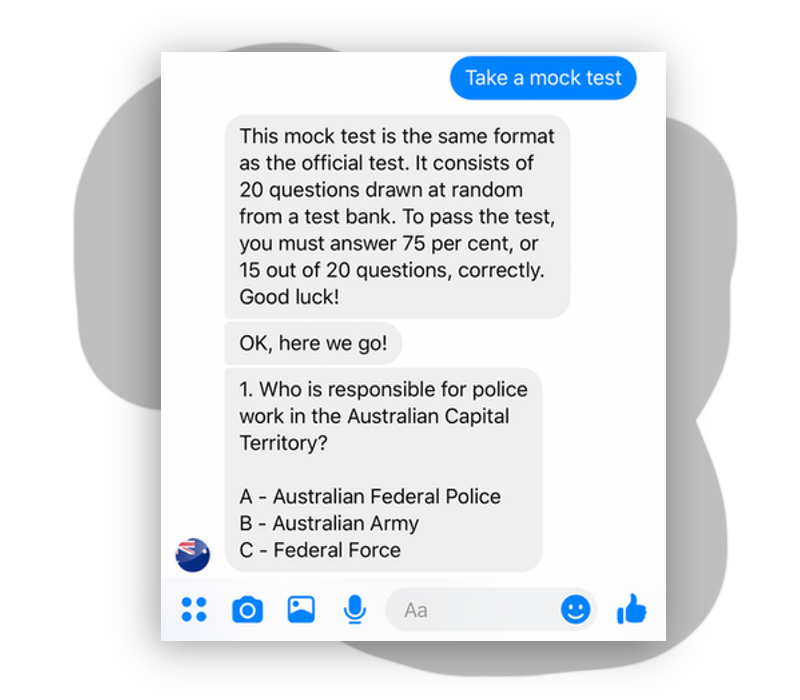 Hundreds of Practice Questions
Get access to hundreds of questions based on the official materials and in the same format as the real test. Choose to practice by chapter or take a full mock test.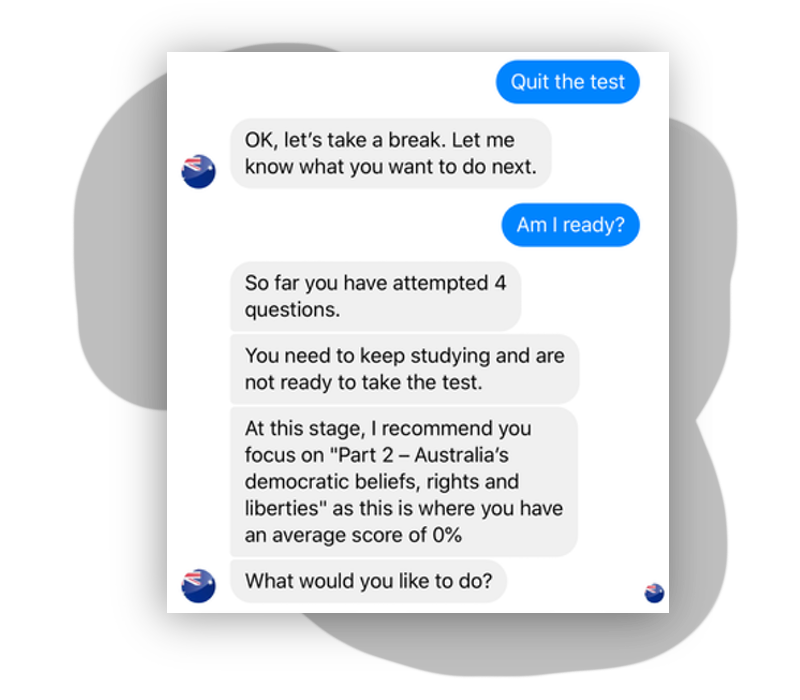 Track your progress
Get advice on where you need to focus your study effort, and know when you are ready to take the test. auctor.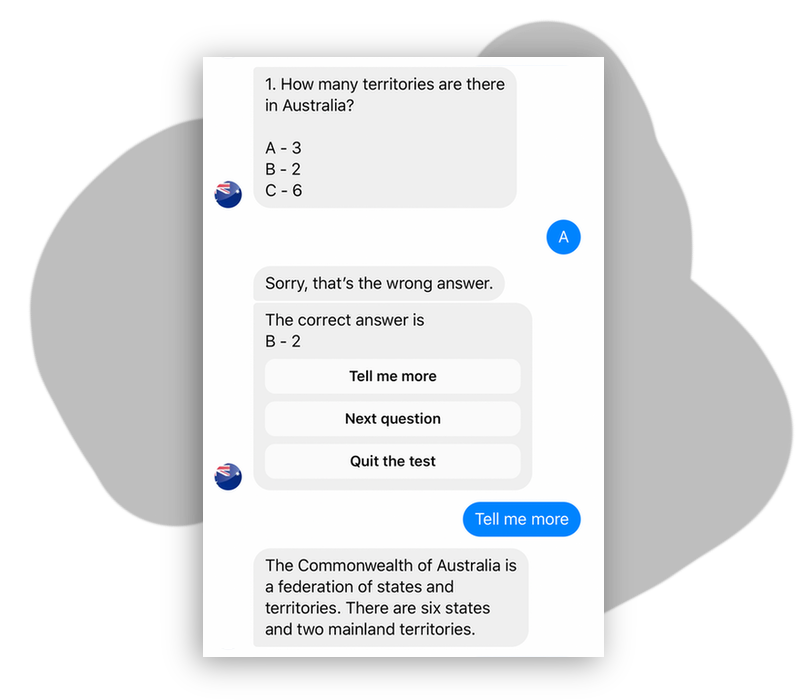 Every question fully explained
Ask for an explanation to any question so that you understand the knowledge that is being tested.
Trusted by thousands
Here's what people are saying ...
This site is excellent, I cannot praise it highly enough! I passed my citizenship test yesterday with 100% pass.
Definitely recommending AussieTest to my friends. It made the whole process of studying so simple and even fun!
Thanks so much for providing an easy to use solution. It was such a relief to pass on my first attempt.
Get Started for Free
Sign into Facebook Messenger and start preparing for your Australian citizenship test.